Widely considered to be one of the most prestigious events in the world of racing, the Melbourne Cup has a long and rich history, and has been host to some of the most spectacular wins of all time. It's the most famous horse racing event within Australia and takes place every year on the first Tuesday of November. The event takes place at the Flemington Racecourse, Melbourne, and has become something of a permanent fixture within the region.
The 2022 Melbourne Cup is set to take place on the 1st of November at three in the afternoon, and will be a 3200 metre dash with a final prize of over 7 million dollars for the horse and jockey that can beat their competition. It's perhaps the biggest sporting event within Australia, and there can sometimes be over 100,000 people attending what is considered the grand final for the horses that have done well over the season. Last year the overall attendance was only 10,000 due to pandemic restrictions. But it's expected that the event will be back in full force this year and is sure to be a hit among fans and bettors alike.
Choosing The Right Winner
There are few other horse racing events that bring in as many sports bettors as the Melbourne Cup, and Melbourne Cup betting has become something of an industry of its own. For those punters that are looking to maximise their chances at making it big, there are a few ways of increasing the chances of winning.
Make use of historical records to see how the horses have performed in previous events
Double check to see if any animals have suffered from any recent injuries that might impact their performance on the track
Make use of previous sportsbooks to get an understanding of the win and loss ratios of the horses that are taking part
Have a solid understanding of some of the more popular bets that are on offer, and make sure to always use a reputable and reliable bookmaker for all bets, no matter how simple or complicated
The weather can make all the difference to the outcome of the event, which is why it might be worth waiting for live betting to start, or waiting to see what the weather conditions are set to be before it begins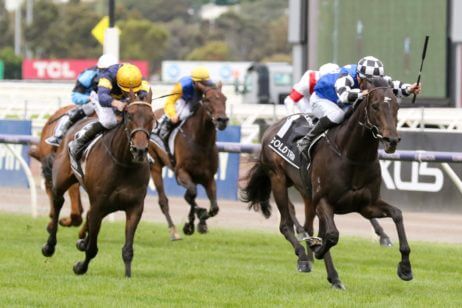 Currently there are not many predictions available in terms of which horses are the favourites, but this is likely to change as we get closer to the event, at which point more and more bookies will begin releasing their odds and giving bettors the chance to make more well-informed decisions. Keep in mind that while the risk tends to be higher, it's almost always more profitable to put money on the lesser-known horses, also known as the underdogs.
Take the time to do some research on the event to make the most of everything that https://onlinebettingoffers.biz/melbourne-cup/ betting has to offer.