An Overview Of Adam And Evelyne
The world of film one that has become much celebrated all over the world. Ever since the first movie was released in 1895, cinema has evolved significantly in order to become what it is today. Back then; the movies were black and white and silent. These days, we have massive blockbusters with 3D graphics that make it feel as though we are actually a part of the movie. Of course, there have been several movies along the way that have left quite an impact behind and contributed to the development and evolution of the film industry. One such movie is Adam and Evelyne, which was released in 1949, and starred Stewart Granger and Jean Simmons.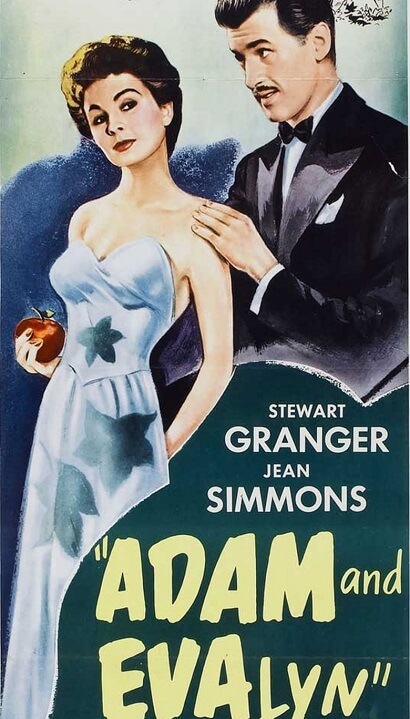 Plot Overview
Adam and Evelyne begins when Chris Kirby, a jockey, is fatally injured in a horse race. Before he dies, he gets his best friend Adam to promise to take care of his daughter, Evelyne, who has been raised far away from her father. By this stage of her life, Evelyne is a teenager. However, she has been lead to believe that Adam, not Chris is her father. Adam struggles to tell Evelyne the truth.
Adam then sends Evelyne to a boarding school. The next time she appears, she is a grown up who absolutely hates gambling. This makes the storyline quite interesting, as Adam makes his money through gambling. However, he lies and tells her that he works on the stock exchange.
Adam and Evelyne was well received by critics and is still lauded for being one of the best comedies to have come out of this generation of film.
Production
Stewart Granger, one of the stars of Adam and Evelyne, claimed that he developed the film's storyline. It was based on a silent film from a few decades before, titled Daddy Long Legs. In order to get the script penned, he contacted Noel Langley, a respected Hollywood writer, and they wrote it together, with Jean Simmons in mind. This was to be her first movie role as an adult, as she had previously starred as a child in Great Expectations.
At one point, production on this film was halted due to strike action and protests. Crew members at Denham Studios, where this movie was being filmed, were demonstrating over the firing of some of their colleagues.
Awards And Accolades
Adam and Evelyne was reportedly hugely successful at the box office. Furthermore, it certainly put Jean Simmons on the map as a leading lady.
The movie was also awarded the Best Comedy of the Year Award at the Locarno International Film Festival in Switzerland. At the time, very many comedies were released every year, so this particularly movie actually beat out a lot of competition in order to get this award.
At the end of the day, Adam and Evelyne has all the makings of a classic modern-day movie. With an interesting plot and two big stars in leading roles, this movie is sure to be a memorable one.